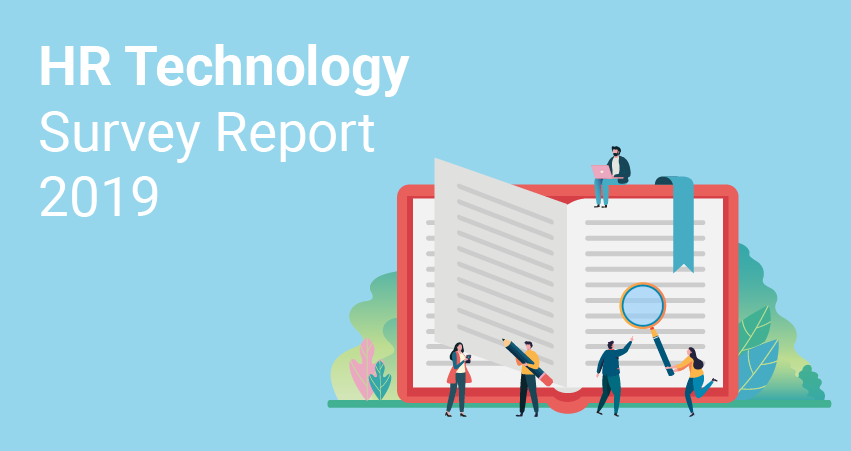 HIRING CANDIDATES USING HR TECHNOLOGY INCREASES ROI – SURVEY REPORT 2019
Written By admin
---
Survey Background:
The survey titled "Decoding the impact of Tech in HR" is conducted by the TimesJobs. Around 1,500 HR professionals participated in the survey from diverse industries.
---
"RESISTANCE TO TECHNOLOGY IS THE BIGGEST ROADBLOCK TO ITS ADOPTION IN HR"
– TimesJobs
---
As technology is a part and parcel of every industry, the industry of human resources is no exception. In HR, technology has played a significant role in improving HR recruitment processes.
With the emergence of Gamification, Artificial Intelligence, Machine Learning, Chatbots, Data Analytics – companies have started making investments in various tools and technology platforms to streamline their HR processes to attract, engage and assess talent.
During the survey: 66% of HR leaders revealed that the ROI of using HR tech is more than hiring candidates through traditional recruitment approach.
Embracing HR Technology is NOT an Option Anymore
The survey report clearly says that the pace of adopting HR technology is picking up, but we're still not there. Companies are using technology platforms and tools to enhance various HR functions such as Candidate Pre-screening, Talent Management, Employer Branding, Recruitment, Performance Management, and others.
46% of the survey respondents believe that the adopting rate of technology is going to accelerate about 3-4 times.
40% said it will increase to 2-3 times in the next five years or so.
The Profound Impact of HR Tech on Organizations
TimesJobs asked HR Leaders about the specific areas where technology is having the most profound impact. Almost 53% of the HR personnel surveyed said that 'candidate screening' is the area where HR Tech is creating the most significant impact.
Today, organizations are using pre-screening tools like AI-driven Gamified Assessments to uncover top talent.
For organizations, technology is an aid for them. And 80% of HR professionals feel that integration of technology in HR has simplified the recruitment processes.
Impact of HR Tech on Employee Engagement and Productivity
43% of the survey respondents asserted that productivity of employees was the biggest driver for companies to invest in technology.
24% of respondents believed that the need for accelerated innovation was a major driver for investment in the HR tools and platforms.
31% of HR professionals pointed out the impact of technology in the area of talent relationship management.
The Present & Future of HR Tech Market
Emerging technologies like Gamification, Artificial Intelligence, Data Science, Machine Learning, Robotics, Internet of Things (IoT), etc. are disrupting the industry of human resources.
The TimesJobs survey asked the industry leader about the impact of investments in HR Tech. And the reactions were quite mixed.
More than 60% of respondents claimed that investments in HR Tech have increased the profit share. But 26% of the survey participants said that investment in technology has led to additional investments to maximize from HR tech implementations.
The Next Big HR Technologies to Invest
A lot of investment will take place in Robotic Processes Automation (RPA). Companies will heavily invest in AI/Cognitive analytics and Predictive analytics. However, investments in Chatbots will be reduced.
The survey went to analyze the technology that has created maximum impact to make recruitment more agile and efficient.
Majority (42%) of respondents feels Data Analytics has redefined HR management. With Data Analytics, talent decisions have become increasingly data-driven. As a result, organizations can predict talent, reduce or eliminate hiring biases and stay ahead of the talent trends – all by using Data Analytics.
SURVEY REPORT IN A NUTSHELL
According to the survey, the use of technology in HR is no longer an option, but a necessity to save cost, drive innovation and gain competitive advantages.
HR leaders should constantly experiment with new HR tools and technologies. They need to rethink and redefine their HR practices in keeping abreast with emerging and evolving technologies. Also, organizations need to leverage HR technologies to their advantage if they want to win the war of talent.
---