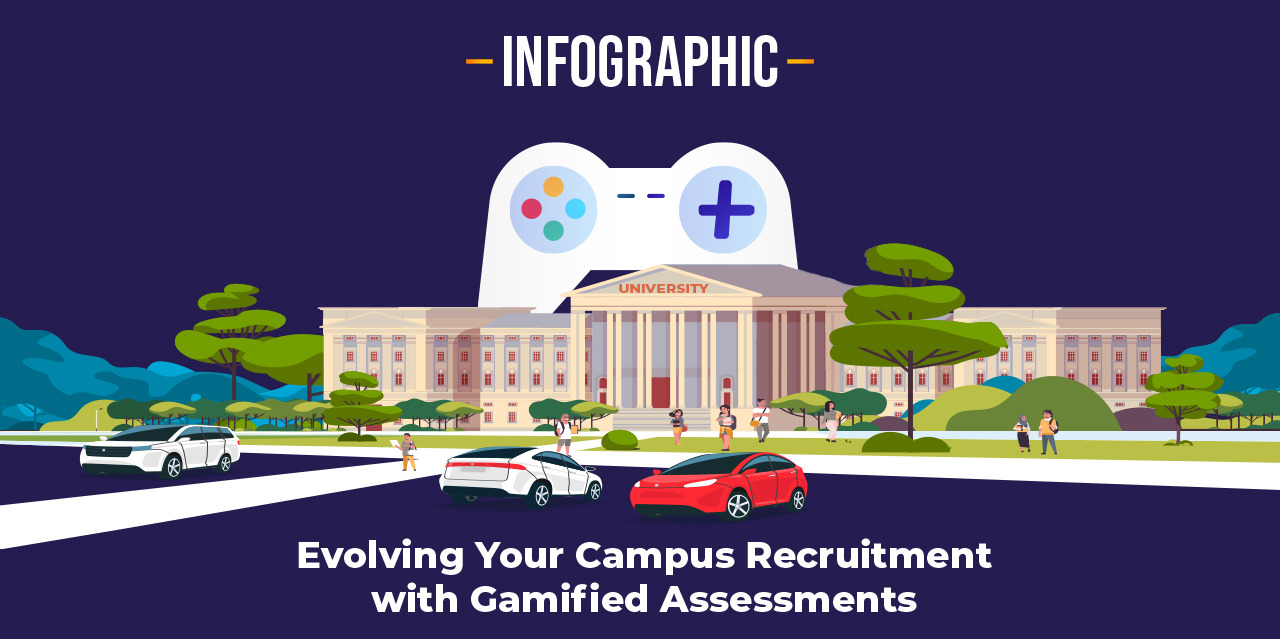 INFOGRAPHIC: Evolving Your Campus Recruitment with Gamified Assessments
Written By The Talent Games Marketing Team
In the current ongoing Great Resignation where employers are experiencing a serious labor shortage, recruiters are also finding entry-level positions hardest to fill. This means more and more companies are recruiting directly from college campuses to hire fresh talent. However, to attract and engage the new and to-be graduates, organizations should differentiate themselves from the competition.
A study reveals that companies using campus recruiting technology were three times more likely to improve retention, two times more likely to improve productivity, and two times more likely to improve engagement. Gamified assessments, therefore, serve as a great ingredient for your campus recruitment strategy.
In order for companies to attract the top candidates and get them onboard, thinking out of the box is crucial. And recruitment games help organizations do just that! They are designed to test a candidate's emotional intelligence, communication, critical thinking, cognitive and problem-solving, amongst other skills.
Whether you're hiring interns, management trainees or entry level employees, gamified assessments can totally raise your campus recruitment game.