Full Cycle Recruiting: The Modern Recruiter's Guide
Written By Daniyal Wali
What is full cycle recruiting?
Full cycle recruiting, also known as "end-to-end recruiting", "360 recruiting" or "full life cycle recruiting", is a term used to refer to the holistic recruitment process, in which all the components of recruiting house in one place. Typically, it also involves a full cycle recruiter present in every step of the process.
Stages of full cycle recruiting
Phase 1: Attracting Talent
• Outlining the position
The first step for the recruiter is to determine the requirements for the prospective hire and then outline the position that needs to be filled. Highlight the desired skills, personality traits, educational background, work experience, etc. Once you have a clear structure of your ideal candidate persona, you can proceed with creating a job description that attracts the right candidates.
• Sourcing quality candidates
In this stage, you have to start pulling on those levers. There are a plethora of ways on how you can source both active and passive candidates. You may post on job boards or career websites, conduct an employee referral program or run a campaign on social media.
Depending on your preference, you can pick a method to start a conversation with the prospective candidates.
Phase 2: Selection
• Screening candidates
This part of the hiring process is extremely important as it involves sifting out the unqualified candidates from the rest. As a recruiter, you have to narrow down the result of your sourcing and assess each candidate on their skills, knowledge and overall resume.
To accurately screen candidates and predict their job performance, you may rely on pre-screening tools, such as gamified assessments. Gamified assessments, unlike the traditional hiring assessments, test candidates against specific traits that the employer requires from its ideal hire. From critical thinking, communication skills and teamwork to problem-solving, attention to detail and leadership abilities, everything is assessed in a small fraction of time – that too in a fun way. And guess what, recruitment games can be great for bulk hiring.
• Interviewing candidates
Once you have shortlisted a decent-sized pool of qualified applicants, it's time to interview them.
However, if you're hiring in bulk and you end up with hundreds of qualified applicants, you may also resort to group discussions and case study presentations before conducting interviews.
Coming to interviewing, make a list of questions you want to ask. Give some structure to the interview instead of engaging in free-flowing conversation. Be a good listener and allow the candidate to ask questions as well.  
Phase 3: Hiring
• Extending and negotiating offers
Once the interviews are complete and you have determined the right candidate, it is time to extend an offer. Ideally, if the candidate accepts the offer, you may negotiate terms of the job offer such as salary.
Prior to making an offer, you may also conduct reference checks if needed as a way to confirm your perception of the candidate and gather multifaceted information.
• Onboarding
In the final step, the recruiter welcomes the new hires to the company and typically communicates about benefits, training, etc.
As a recruiter, you must ensure a smooth onboarding experience for the new employees. Moreover, it is also crucial to keep them thoroughly engaged and excited to get started in the new role.
Benefits of Full-Cycle Recruiting
Faster and more streamlined hiring process

High quality hires

Increased accountability

Smooth hiring experience for prospective candidates

Decreased time-to-hire
How Recruiters Can Do Full Cycle Recruiting
Here's how recruiters can do full cycle recruiting:
1) Candidate Outreach on Social Media
Research shows that job seekers heavily rely on social networks to search and apply for jobs. As a recruiter, you need to smartly use social media to cut through the noise and capture candidates' attention with engaging posts.
One powerful example of reaching candidates via social media campaigning is K-Electric. KE used The Talent Games' employer branding solution to attract thousands of young applicants for its Emerging Talent Program.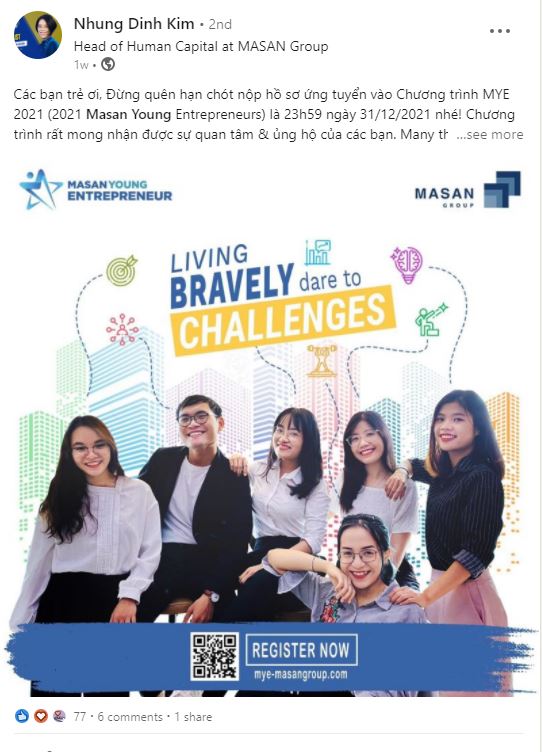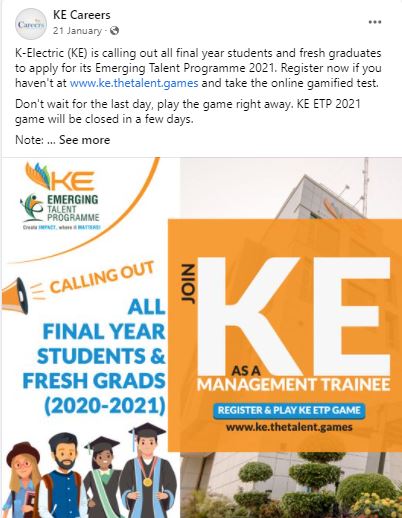 2) Online Gamified Assessments for Candidate Pre-screening
For the candidate pre-screening stage, gamified assessments serve as a quite useful tool. After candidates register for the game via social media, hiring managers share the game link with the applicants, inviting them to get a chance to work with their dream employer.
Shell, the Dutch-British oil and gas company headquartered in the Netherlands used gamified assessments to screen a large volume of applicants, ultimately finding out the most qualified candidates.
3) Digital Video Interviews
Hiring managers should possess the ability to make decisions quickly while narrowing the candidate pool.
So, once you have shortlisted candidates for interviews, you can decide whether you want to take one-way or two-way videos. You may use one-way interviews to provide more convenience to both yourself and the candidates, using pre-determined questions and allowing the candidates to take the interview in their preferred time. However, for a more personal touch, you may choose live interviews.
4) Virtual Group Discussions
In the process of further sifting out candidates, recruiters can use group discussion exercises to observe them in action and see how candidates line up with the competencies that are deemed relevant for the job.
Candidates may be tested on their confidence, communication and team playing skills and leadership capabilities.
5) Virtual Case Study Presentations
The most talented individuals are finally selected on the basis of a case study presentation in which they are required to present their findings in front of a group of the employer's leadership team.
6) Job Offer & Onboarding
As soon as the new hire accepts the job offer, you should get started with onboarding. Communicate regularly with your new hire and be clear on what is needed from them before they start.
Onboarding can also include one-on-one meetings with the new hire's manager, scheduled training sessions, an all-team presentation, and a virtual happy hour with the team as a way to get introduced to co-workers in a more casual setting.
Wrapping It Up
Full cycle recruiting, when done well, can attract high quality talent, consolidate recruiting processes and relationships, create a better hiring experience for candidates, reduce time-to-hire, and decrease immediate turnover. That said, it's not easy, and it can be difficult to hire full cycle recruiters in-house, which is why lots of companies hire agencies to recruit for them.