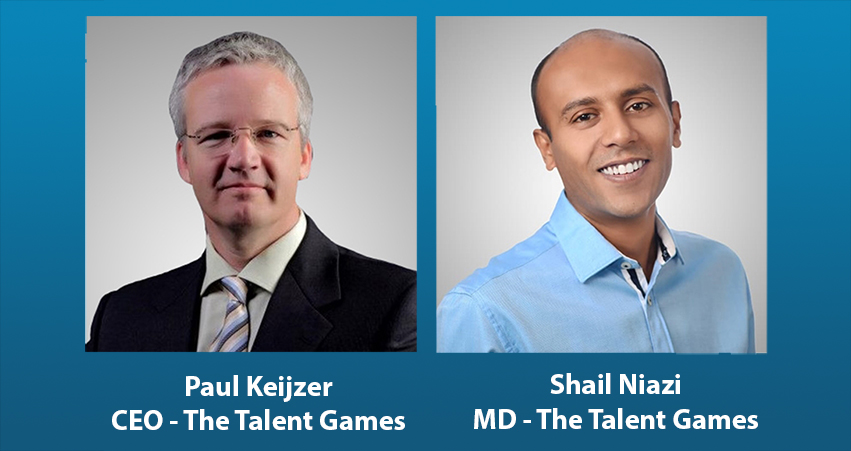 LEADERSHIP INTERVIEW: HR Digital Today Features The Talent Games
Written By The Talent Games Marketing Team
---
The Leadership Team of The Talent Games has been featured in the latest interview conducted by HR Digital Today.
About HR Digital Today
HR Digital Today is an HR tech hub and news information portal, connecting entrepreneurs, investors, and HR decision-makers, with a special focus on Asia.
---
Please share with us briefly what you do.
Paul Keijzer is the CEO and Shail Niazi is the Managing Director of The Talent Games, a Singapore-based HR Tech company that pioneers in AI-driven gamified assessments.
Our cutting-edge assessment technology combines gamification and artificial intelligence with the latest breakthroughs in neuroscience to allow companies to engage top millennial talent at scale, resulting in better matches and improved employee performance.
More than just a video game, our AI-driven gamified assessments are scientifically proven to accurately evaluate each candidate's personality, cognitive ability, aptitude and behavior, all while they play our recruitment game.
What were you doing before this?
Shail: From spending a decade in the corporate world with some exciting companies to starting a smartwatch brand and another consulting firm and now The Talent Games.
I have been constantly pushing my boundaries as I believe that our life is a product of our experiences and hence one should make conscious efforts to make these experiences count.
Paul: Over the past 25 years, I have designed and delivered transformational interventions for 100+ blue-chip organizations in countries across Asia, Middle-East and Africa.
I have been a part of Unilever for over 12 years as their VP Human Resources in China, Vietnam and then Pakistan. Engage Consulting is another venture of mine which I'm heading simultaneously along with The Talent Games. I have also been associated with RBL as a Principal consultant for over 7 years.