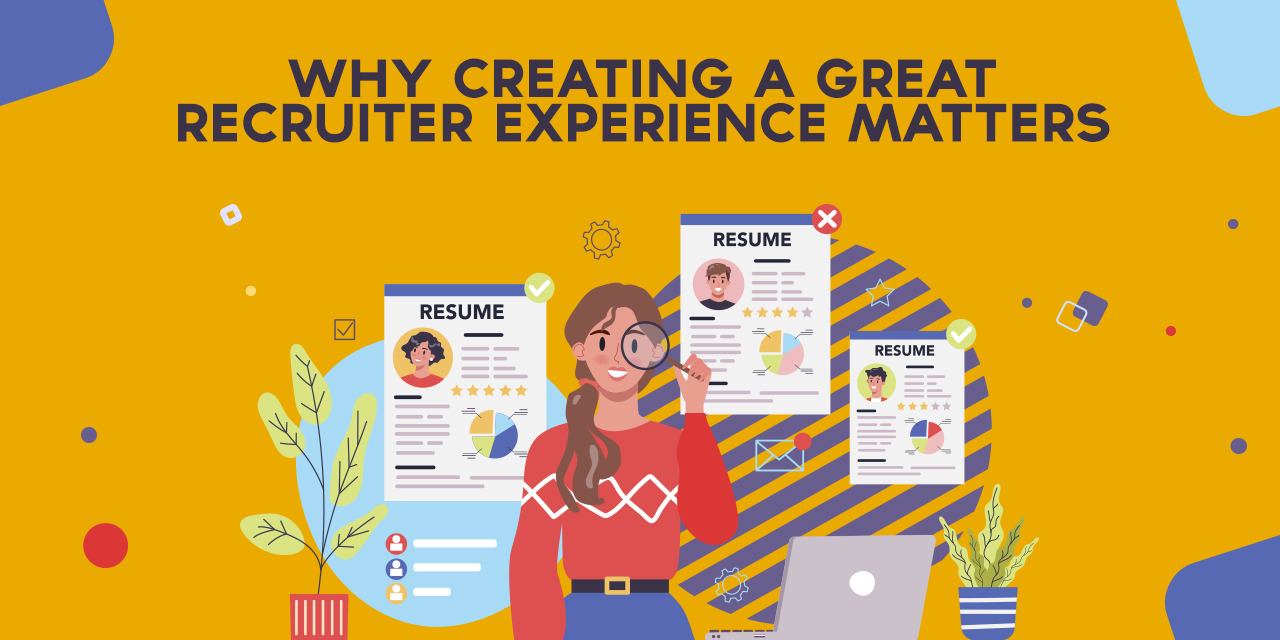 Why Creating a Great Recruiter Experience Matters
Written By The Talent Games Marketing Team
As much as creating a great candidate experience matters, recruiters also deserve to enjoy great experiences at every touchpoint of the hiring journey. It needs to be made sure that the company's talent acquisition process is timely, stress-free and seamless for hiring managers and recruiters, so they can spend as much time as possible with candidates. An invaluable recruiter experience surely matters.
However, despite the fact that recruiting expert Madeline Laurano believes that recruiters need to be data scientists, innovators, and networkers, research by her organization Aptitude Research Partners reveals that most hiring professionals are still devoting much of their time on humdrum activities like scheduling interviews. The demand for talent is shooting up while the supply remains stagnant. Against this backdrop, many organizations are turning to technology to ease the burden.
Let's get some insight into what great recruitment experience looks like:
• Streamline the sourcing and screening process
Did you know that it takes over 230 hours for recruiters to look for candidates, conduct interviews and fill a vacant position? It's obvious this doesn't only leave little to no time for recruiters to engage with candidates but also makes hiring a grueling task.
To deliver the best possible recruiter experience, companies need to focus on streamlining the sourcing and screening process. So, for instance, if you are someone from the hiring team and you decide to post job ads, make sure you write a clear job description. This is so when the recruiters sift through unqualified applicants, they don't have to spend a lot of time screening gazillions of applications.
Moreover, simple tools like automated checklists and pre-written answers to FAQs can help recruiters save a good amount of time and keep things orderly and well organized.
• Use HR technology for bulk recruitment
If employers want to hire in bulk, increase the efficiency of the hiring process and also offer an exceptional recruiter experience, they need to leverage HR technology tools.
Gamified assessments is one of the tools that can help in bulk hiring of candidates. They allow recruiters to effectively screen thousands of candidates all at once, so only the best of the best get hired.
Digital assessment tools like recruitment games test candidates on a variety of skills and abilities, allowing recruiters to put minimal effort to identify the right candidates.
• Make room for candidate engagement
Most often, after recruiters receive job applications, they get battered by a whirlwind of activities – pre-screening candidates, scheduling interviews, making offers, so on and so forth. However, during all this, sincere human connection with the candidates gets lost in a shuffle.
By automating certain humdrum tasks with the help of technology, recruiters can get the opportunity to personally connect with the candidates and get to know their motivations, the reason for a applying for a particular job, etc. This ultimately makes it easier for them to convert candidates, helps prevent 'ghosting' and also improves employer brand.