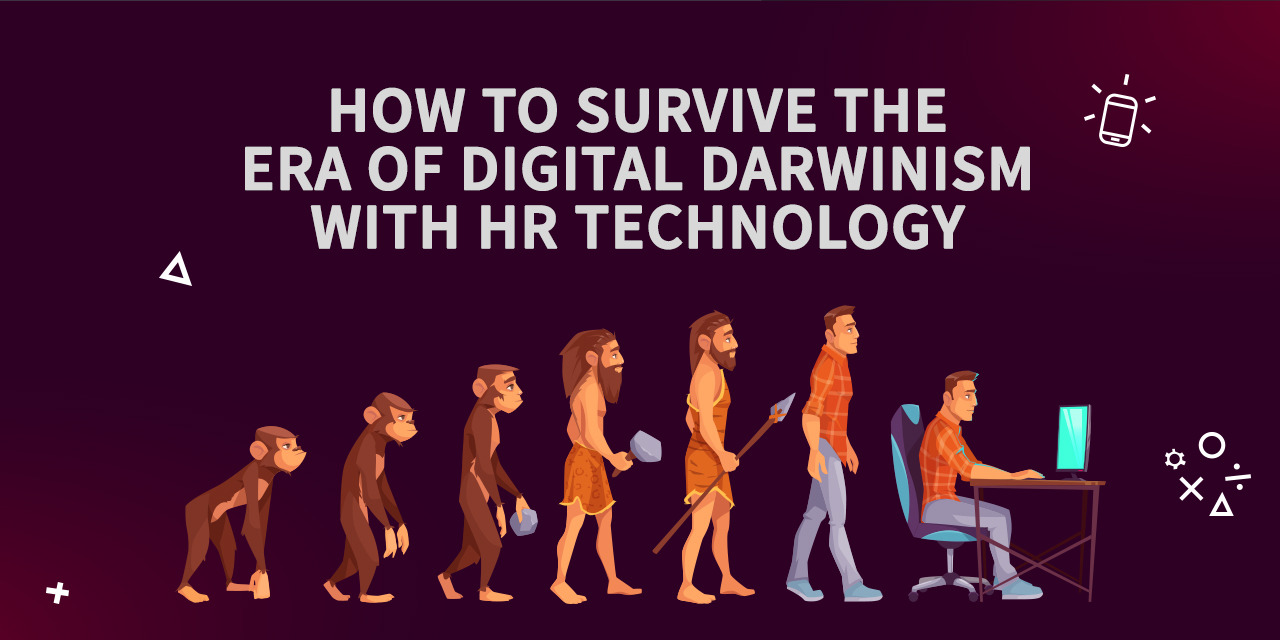 How to Survive the Era of Digital Darwinism with HR Technology
Written By The Talent Games Marketing Team
It's no secret that the world is changing at an ever-increasing pace. Those who have already embraced digital have been able to conduct (uninterrupted) business during the last months and are already winning the race.
What is Digital Darwinism?
Digital Darwinism is the application of Darwin's Theory of Evolution to the digital economy. The term was first coined by Evan I. Schwartz in 1999 and popularized in the recent years by digital analyst Brian Solis. In 2011, Solis wrote in the Washington Post:
Digital Darwinism is the evolution of consumer behavior when society and technology evolve faster than some companies' ability to adapt. The point of natural selection is that only some businesses will survive.
What can Organizations do to Survive Digital Transformation?
You know what great companies like Amazon, WhatsApp and Uber have in common? They identify gaps and leverage the insights to accelerate their progress in the age of disruption. Conversely, companies like Starbucks, IKEA and Netflix have also recognized the disruption and are working towards digitally transforming themselves.
Deloitte Digital distinguished four primary elements of Digital Transformation which apply mainly to the business context:
Transformation of business models and products
Optimization of organization management processes
Creating a digital work environment
Customer involvement in various communication channels
Examples of Digital Transformation – Companies That Did It Right
Here are some examples of companies that are digitally transforming themselves to survive the Digital Darwinism:
NIKE
Nike, the world's largest athletic apparel company, best known for its footwear, apparel, and equipment, felt it was running behind. Instead of hesitating, the forward-looking company's leadership team decided to digitally transform the overall brand, company's mindset and supply chain to connect better with the customers. Nike also revamped its e-commerce strategy and ran powerful digital marketing campaigns to augment its sales.
STARBUCKS
Starbucks, an American multinational chain of coffeehouses and roastery reserves, worked out a digital strategy and now uses data analytics innovatively.
For instance, it uses data like average incomes, population density, and traffic patterns to identify target areas for a new store. Moreover, Starbucks also utilizes data to help adjust its menu and product offerings with consumer preferences.
NOVARTIS
Novartis, the global healthcare company based in Switzerland that provides solutions to address the evolving needs of patients worldwide, digitally transformed its recruitment process.
The pharmaceutical company used the C-Factor recruitment game to innovate its hiring method and attract top talent in a fun way alongside running a powerful social media campaign.
VOLKSWAGEN
Volkswagen, the German multinational automotive manufacturing corporation, is undergoing digital transformation and plans to invest nearly $4 billion by 2025 to boost expansion with digital ecosystem.
From 2020 onwards, more than 5 million new Volkswagen brand vehicles per year will be fully connected and will be part of the Internet of Things (IoT) in the cloud.
THE KEYS TO ADAPT TO THE DIGITAL REVOLUTION
The digital revolution has imposed new business models, new payment methods, new ways of buying, finding information, communicating and relating in which there is no place for the Shakespearean dilemma "to be or not to be" — on a digital level — if we want to survive. A look back over recent years should suffice to show how big companies that did not keep up with the times are no longer with us. To avoid following in their footsteps many others have accepted the importance of evolving in digital terms.
This aside, no digital conversion will be a success without adopting a user-centric business strategy and, to achieve this, you must know about it. How? By analyzing the information generated. If adequately processed, the thousands of gigabytes of data generated every day will be worth their weight in gold. And although many companies may believe that big data is only available to big companies, any enterprise, large or small, can access data mining if they invest in suitable profiles and tools.
Consumers have changed, too, and they are more demanding than ever. Now they are permanently connected, which means they have more information and they want their demands to be satisfied more quickly. They no longer want just the best product at the most competitive price. They want unbeatable service and personal attention to give them a positive experience. In other words, the key is to offer the customer an excellent experience. Thus, the companies that best adapt to the new situation are those which manage to satisfy their customers' needs simply, intuitively and correctly.